Sable Cloud are offering jewellery workshops in Cornwall.
Come learn the traditional skills of crafting jewellery in silver with me in small groups in a relaxed and homely atmosphere...where it all started at my kitchen table. Skills and techniques will be explained and modelled and I will be on hand to support you throughout your silver crafting experience.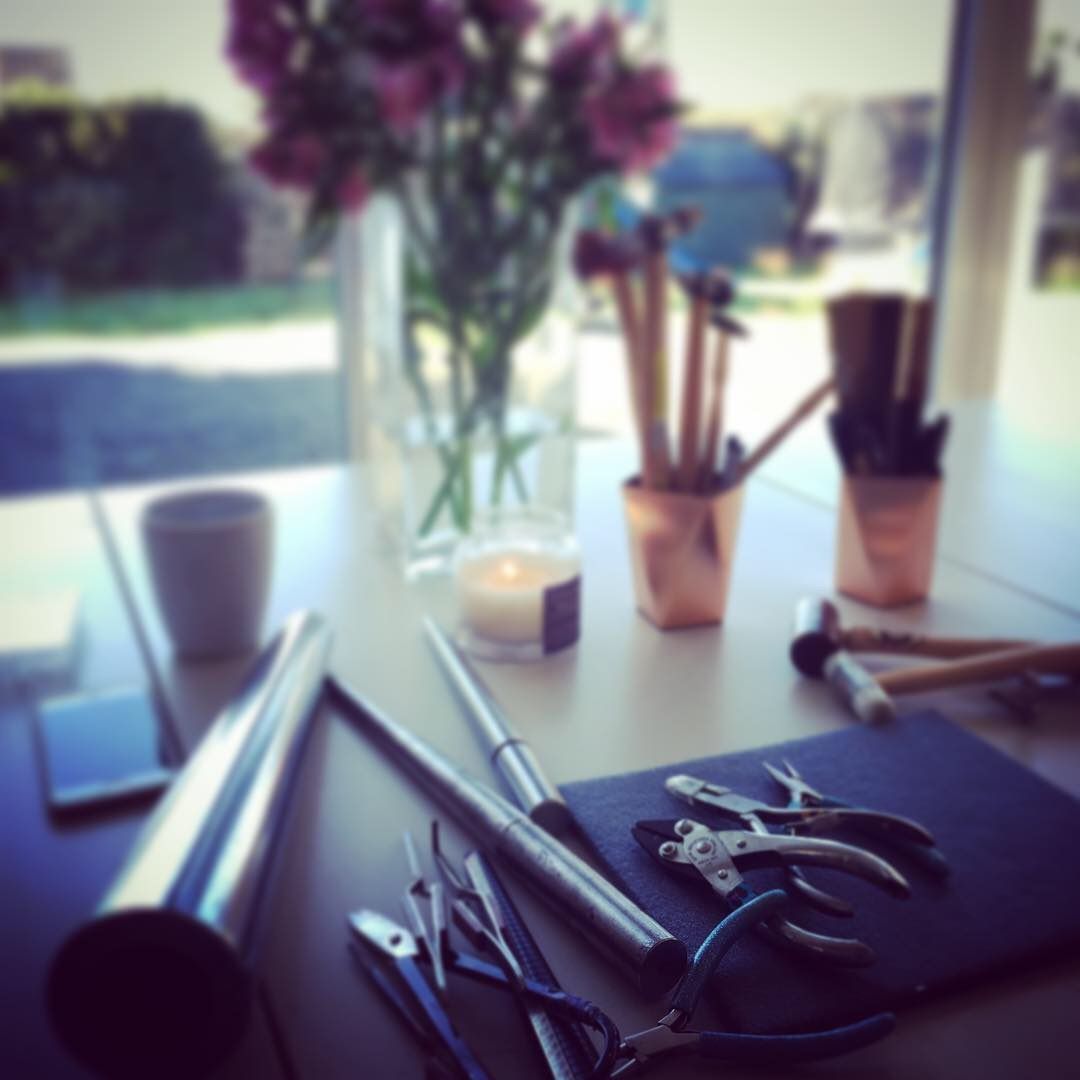 Hosted in Cornwall, these workshops are great to book for yourself as I run small groups, or you can book on with a group of friends. You can learn to make rings, earrings or bangles. At the end of the session you will have your own, handmade silver jewellery to take home with you.
To book a workshop click one of the links below or contact me to arrange a date and time to suit you.
(Pssst....You can also buy a workshop as a gift. Vouchers are available in our shop.)
Amazing experience with a truly wonderful lady! From the minute I booked onto the course, Tasha was very attentive and communicative about the course - telling me what to expect, how to get there, etc. As I was the only person booked on for that day, Tasha even kindly offered for me to start the workshop earlier than planned. From the minute I arrived I felt very at home. Tasha is a brilliant teacher and I felt I picked everything up quickly due to her calm and patient manner and approach. The results were better than I had expected and the course exceeded all my expectations. I would definitely recommend this course to anyone interested in silver jewellery making and cannot wait to come back and have another go soon! Would make a perfect gift or experience.
Gemma